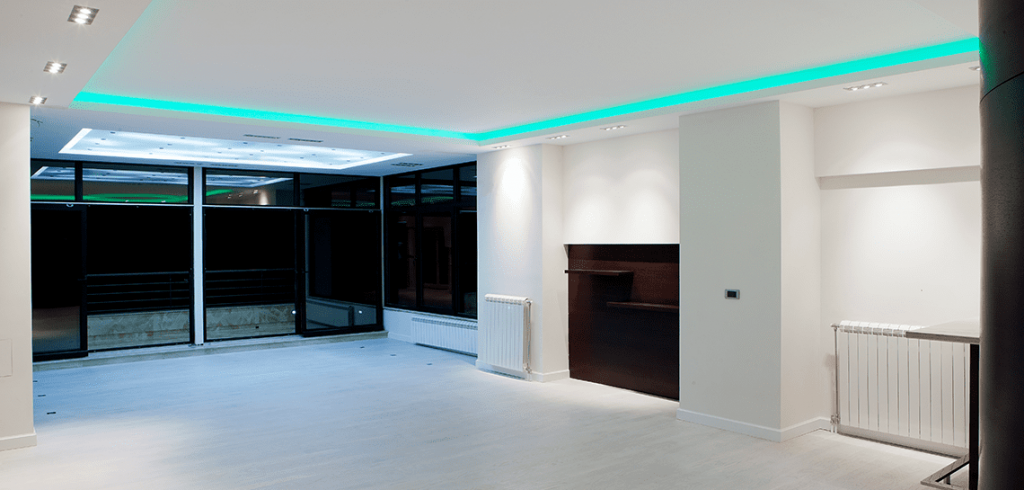 Stretch ceilings help to fix or fulfill various construction, repair, design goals in your home, apartment, office or store in Glasgow UK.
There are a lot of different manufacturers and types of stretch ceilings, and therefore you need to choose them correctly, and a proven instruction will help you with this, from an experienced installer of stretch ceilings from company Scotruss Builders Glasgow UK.
Instruction – How easy select stretch ceilings yourself (DiY) –
Find out the type of room or building.
For the right choice of stretch ceilings, it is very important to know exactly the type of room or building in which you want to install suspended ceilings. Premises and buildings are of two main types – residential (private house, apartment) and non-residential (office, shop, etc.). You can precisely determine the type by looking at the documents for your room or building.
Determine the composition of the material of suspended ceilings.
Many stretch ceilings can be hazardous (in certain types of rooms), not very durable materials, so carefully consider whether the specified material is safe and durable for you.
Check the quality certificate of your stretch ceiling.
The quality certificate will give you an additional guarantee of the quality of your stretch ceiling, find out about its availability from the seller and check it.
Check the seller of suspended ceilings.
It is safer to buy stretch ceilings from sellers who are official representatives of the manufacturer stretch ceiling that you plan to buy.
Whether the seller is an official representative or not, you can find out on the official website of the manufacturer of the stretch ceiling you want to buy, if there is no such data, then ask your seller to show the certificate that he is the official representative of this manufacturer.
Now you know all the main rules of our instructions and you can easily and correctly choose high-quality stretch ceilings to improve your home, office or store.
If you have additional questions or it is difficult for you to choose according to our instructions and install your stretch ceilings, as this should be done by an experienced builder, then call us now 0141 266 0012 or write it online in our chat or through the contact form to our "Scotruss Builders" construction company, and we we will answer your questions for free and help you choose stretch ceilings + design or project as a gift in Glasgow UK!